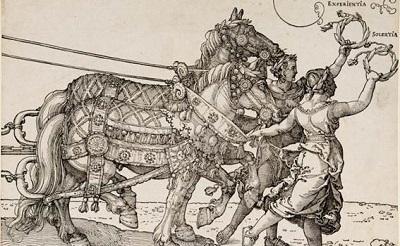 PRESENTATION
Students enrolled in the Interuniversity Doctorate in Early Modern History must have completed the third or fifth year of registration, depending on their dedication:
► A doctoral thesis consisting of an original research project that "must qualify the doctoral student for autonomous work in the field of R+D+I" (RD 99/201, Art.13.1)
► A Doctoral Training Program consisting of two parts:
• A total of 200 hours of Compulsory Training, in accordance with the provisions of the Verification Report (07/10/2013), of which 60 hours will be for transversal training courses and 140 hours for advanced courses in Early Modern History
• A maximum of 3600 hours per year of optional training activities (Mobility), in accordance with the provisions of the Verification Report (07/10/2013).
Both universities, the Universidad Autónoma de Madrid and the Universidad de Cantabria teach in Spanish.
General objectives of the program:
---
To train researchers so that through their research they are able to contribute significantly to the knowledge of Early Modern History.
To guide researchers in training in the tasks of historical research so that they develop the necessary intellectual skills and competences to carry out a doctoral thesis.
To promote the transversality of historical research by opening up historical works to problems and methods from other disciplines.
To encourage researchers in training and doctoral graduates to share the results of their research with the national and international scientific community.
Competences to be developed:
---
Systematic understanding of a field of study and command of the skills and research methods related to that field.
Ability to conceive, design or create, implement and adopt a substantial process of research or creation.
Ability to contribute to the expansion of the frontiers of knowledge through original research.
Ability to carry out critical analysis and evaluation and synthesis of new and complex ideas.
Ability to communicate with the academic and scientific community and with society in general about their fields of knowledge in the ways and languages commonly used in their international scientific community.
Ability to promote, in academic and professional contexts, scientific, technological, social, artistic or cultural progress within a knowledge-based society.
Research lines:
---
In the UAM-UC Interuniversity Doctoral Program in Early Modern History there is only one line of research: POWERS AND SOCIETIES IN THE OLD REGIME. There are THREE SUBLINES around it:
Monarchy and Empire, Political Culture, and Identities. This line of research is coordinated by Fernando Andrés Robres (UAM).
Urban History: City, Power and Society. This line of research is coordinated by Tomás A. Mantecón Movellán (UC).
Court society: Power, Religion and Culture. This line of research is coordinated by José Martínez Millán (UAM).
Degree Official Documentation:
---