Bienvenidos a CIVIS | Facultad de Medicina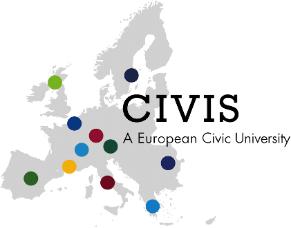 CIVIS, a European Civic University, es una alianza integrada por once universidades líderes en Europa que tiene como objetivo crear un campus interuniversitario europeo único, un espacio colaborativo para la docencia, la investigación, la innovación y la apertura de la educación superior a la sociedad.
Son miembros de la alianza CIVIS: Aix-Marseille Université, National and Kapodistrian University of Athens, University of Bucharest, Université Libre de Bruxelles, Universidad Autónoma de Madrid, Sapienza Università di Roma, Stockholms Universitet, Eberhard Karls Universität Tübingen, University of Glasgow, Paris Lodron University of Salzburg y University of Lausanne.
Una descripción más completa de la naturaleza y los valores de CIVIS puede encontrarse en los siguientes enlaces:
Contacto CIVIS de la Facultad de Medicina
Gemma Domínguez Muñoz, vicedecana de Relaciones Internacionales y Movilidad.
Correo electrónico: gemma.dominguez@uam.es.